Hubby took some time off the other day and just stayed here in the house, spent time with the little boys, relaxed and slept. He wanted to make the most of his free time with us, since he works 24/7, 365 days a year. While he was playing with the boys and while I took my bath, he also took out the camera and photographed different things. He got our little boy's stuffed toys and this is what he composed: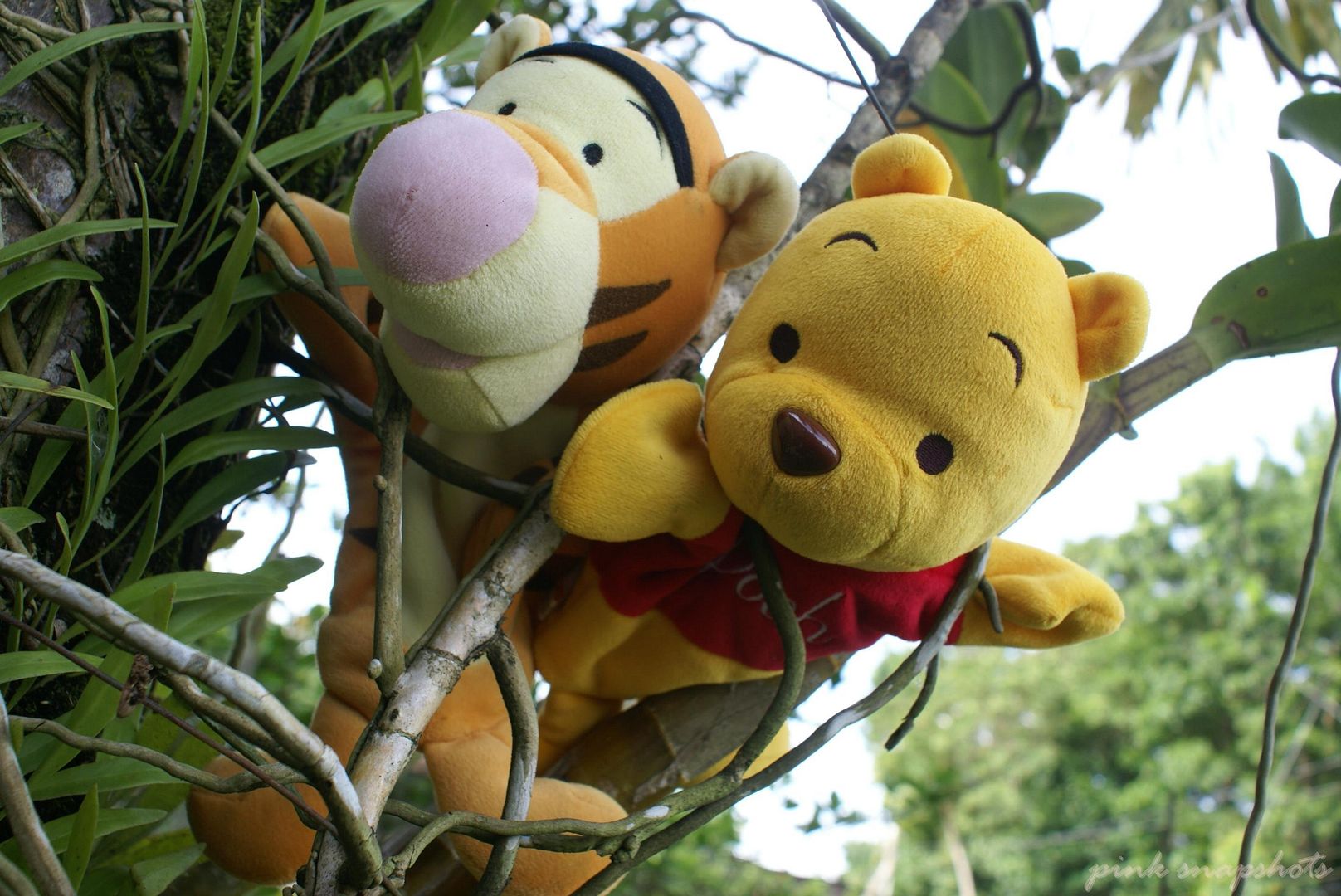 Stuffed toys on the branches! 8)
The toys looked cute up on the branches. I guess hubby got bored and probably the little boy played a different game, so hubby just did nothing but this.
Sharing this for the 366 Blog Photo Challenge.
---
10 Responses to "Stuffed Toys"