We love to play in the grass, me, my hubby and our two little boys. When the little baby started to walk, he would want to remove his sandals and play in the grass barefoot. One time while the boys were busy playing, I took a snap of the little baby's sandals left on somewhere along the grassy patch.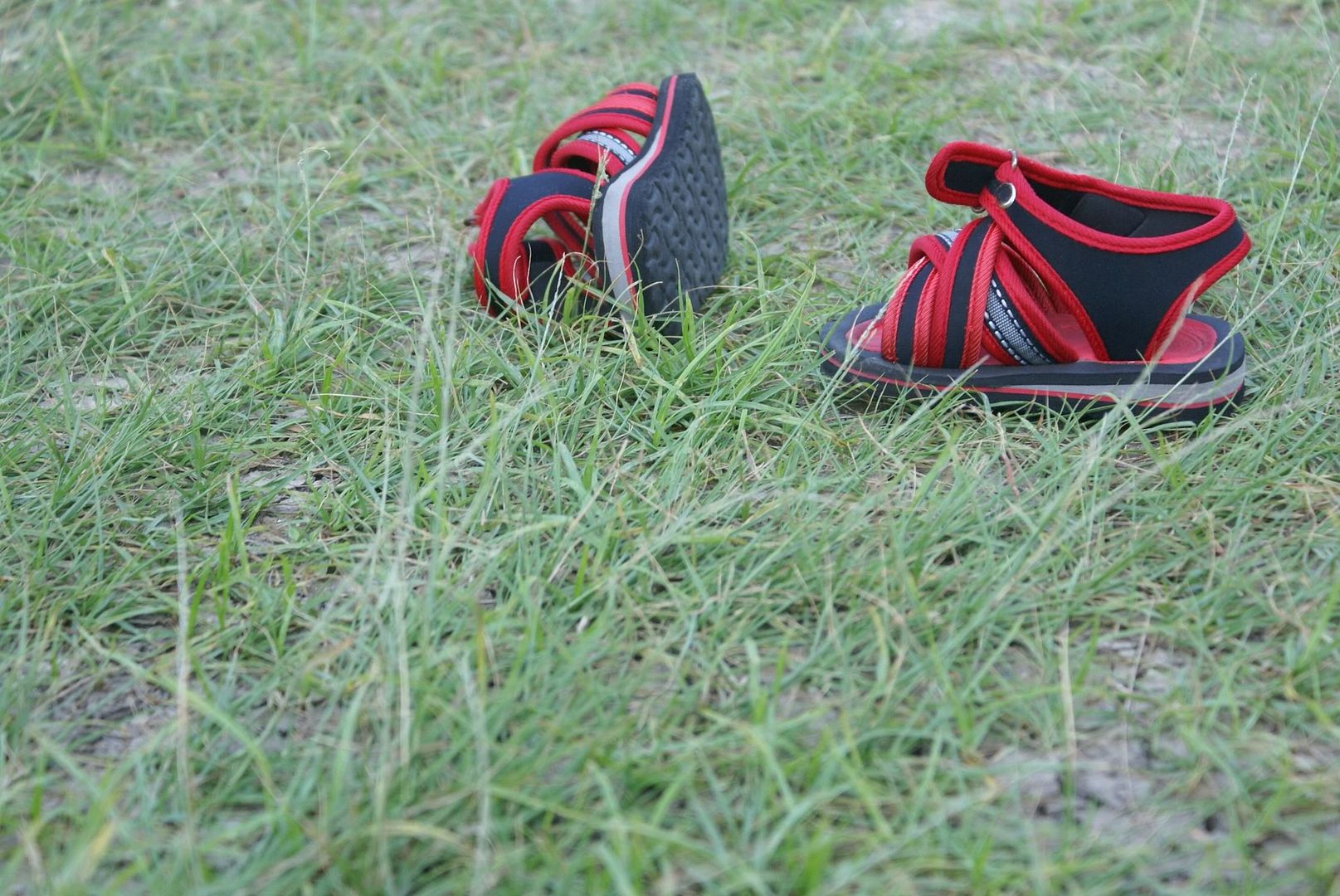 Baby Job's shoes.
Even in our yard and inside the house, he walks barefoot. These sandals were given by Baby Job's godmother who is a Swiss-German and has a little one too. So some of her kids' clothes, shoes and toys, she gave to Baby Job. I have only bought one pair of shoes for Baby Job, the rest of his clothes are all gifts and hand-me-downs! And I love them all because they're from Europe… hehehe.
So, if you have old clothes (boys) I would surely love to have them if you give them away! LOL!
Sharing this for the 366 Blog Photo Challenge.
---
11 Responses to "Sandals"