Companies who often hold sports tournaments and other events in honor of their business partners always hand out promotional items and giveaways. For those that can afford to hold golf tournaments, the most common giveaway are logo golf balls which bears the company's name and logo and the balls also come in boxes which also has the company's basic information. For the simple giveaways, mugs, key chains, pens, face towels that all bear the name of the company are among the favorites.
These items are not only for companies only, mothers who wish to give out unique items for birthdays, baptisms, weddings, and other occasions can make good use of these. Instead of logos, they can place a photo of the celebrant in mugs, key chains or other items. Just like during my son's first birthday, I gave out these: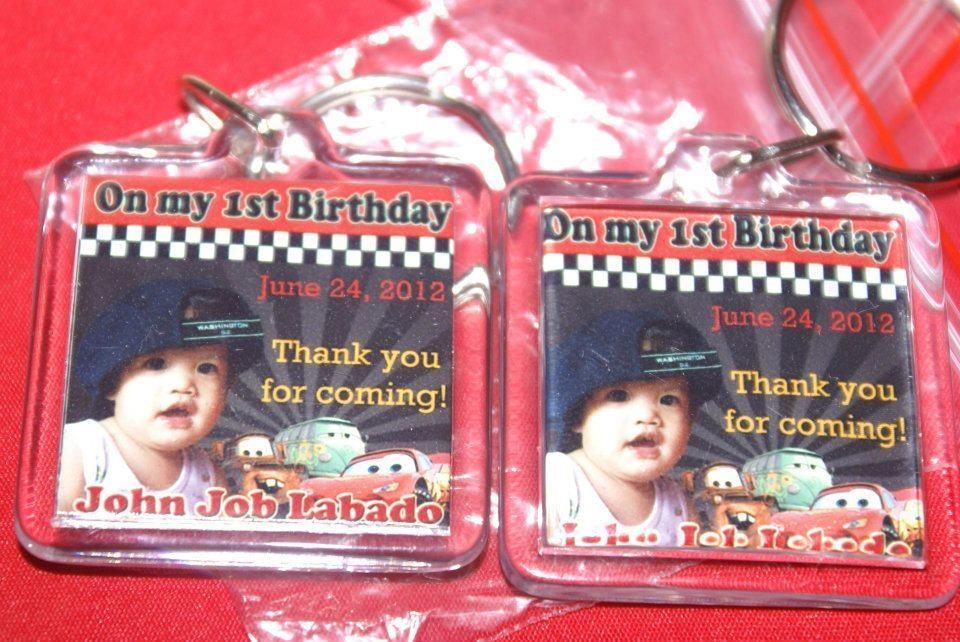 The key chains are personalized, with Baby Job's name and a cute photo of him. Anyway, you can check out online for companies that offer services like these. I still have two of these left, one for me and one for hubby. I probably won't use them, I will just place them in my children's keepsakes.
---
One Response to "A Unique Promotional Item"