At the resort where my brother and his family stayed for a night, there were lots of dogs. They were not stray dogs and they have owners. I have noticed that all the dogs that roam the beach were all fat and have big bodies, like this one: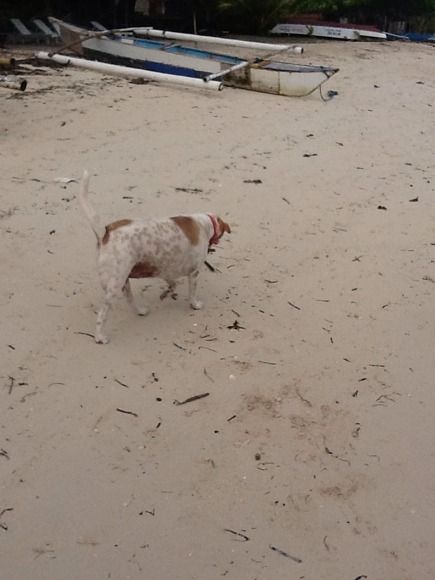 Except for the dog that was in a makeshift cage, all the dogs there were really big bodied and they were surprisingly all friendly. They loved to be pat on their backs or head. This is probably so because of the many tourists or guests that check in the resorts that line the beach and that the dogs have already been so familiar with so many people.
Sharing this for the 210 Blog Photo Challenge.
---
8 Responses to "Big Fat Dog"