It has been trending nowadays, thanks to several matinee idols and young heartthrobs, pick up lines have become so popular among teens and even in politics.
I saw this graffiti in one of the park benches here in our plaza.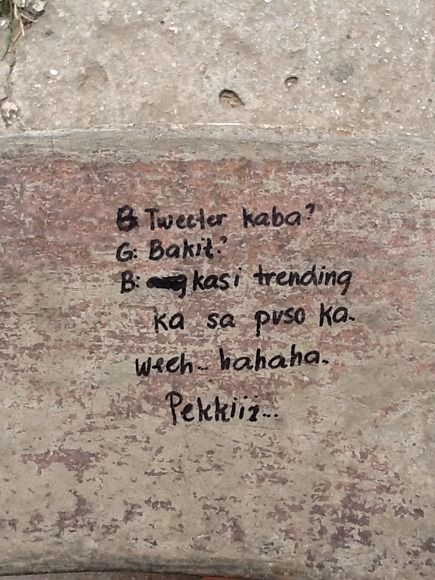 It's amazing how teenagers of today can create pick up lines such as these. When I was in my teens, this was not the trend, social media networks were non-existent! We only knew of sending love letters and signing autographs and stuff like that. Talk about old school, lol!
This park bench is literally littered with graffiti done by high school students from a nearby private high school. I guess their school has to have a freedom wall where the students can express and write what they want, and not on public properties.
So, do you any know pick up lines?? Sharing this for the 214 Blog Photo Challenge.
---
13 Responses to "Pick-Up Lines"