The church in our town is undergoing a face lift. A few days ago, we went out to see what's going on. Since I brought with me my cam, hubby told me to take  photos. He then directed me to do this: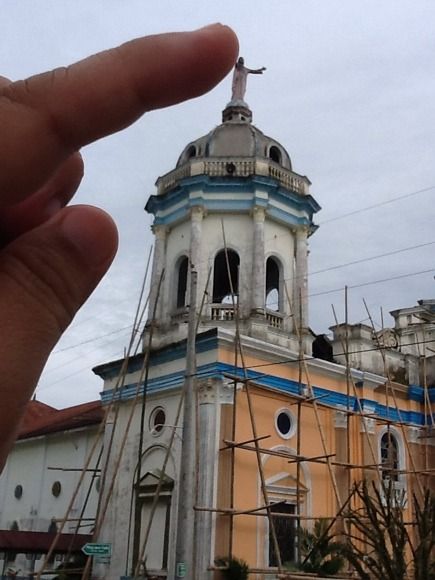 The church in the photo looks like it's leaning.
I don't know, there must be something, every time I take a photo of this church in our town, it always looks like it's leaning. And hubby said that he has finally touched the fingers up there… hehehe…
Sharing this for the 219 Blog Photo Challenge.
---
7 Responses to "Picture Fun"