I consider myself blessed when it comes to gadgets and gizmos. For years now, I always receive hand-me down gadgets from my brother, who happens to be a techie person. The first gizmo I got from him was this iPod Nano.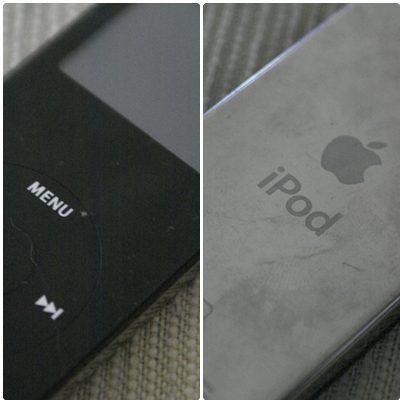 It hasn't been used for years now and when my son found this in the store room, he was so giddy! He thought that it was like my iPad. So he had me charged it, but unfortunately, it doesn't work anymore. Well, it did turn on for a few minutes but eventually died down.
I told my son that this gadget grew up with him. When he was younger, we always bring this with us during our travels because I have downloaded his lullabies here and when I let him sleep, I would just put the earphones on, of course in a low volume and he would just fall asleep. He was amazed with my story.
Anyway, aside from this, my brother also gave me a netbook two years ago, and then this year, I got his iPad2. It may be hand-me-downs (except for the netbook which was brand new), but still they were in very good condition when I got them! Thank you so much bro! Hope to see you soon!
Sharing this for the 226 Blog Photo Challenge.
---
8 Responses to "The Old iPod"