Do you remember the plagues that hit Egypt before Christ? One of them was the plague of the locusts. In Exodus 10: 1-15, God used Moses to send out for the locusts to come upon the land of Egypt and eat every herb and the fruits of the trees through all the land. Pharaoh refused to humble himself to God and to let his people go, so God showed him signs that Pharaoh may know that He is the Lord God.
The other day, we saw a locust (or probably a grasshopper). But this was bigger than a grasshopper and stayed on the leaves of our neighbor's plants.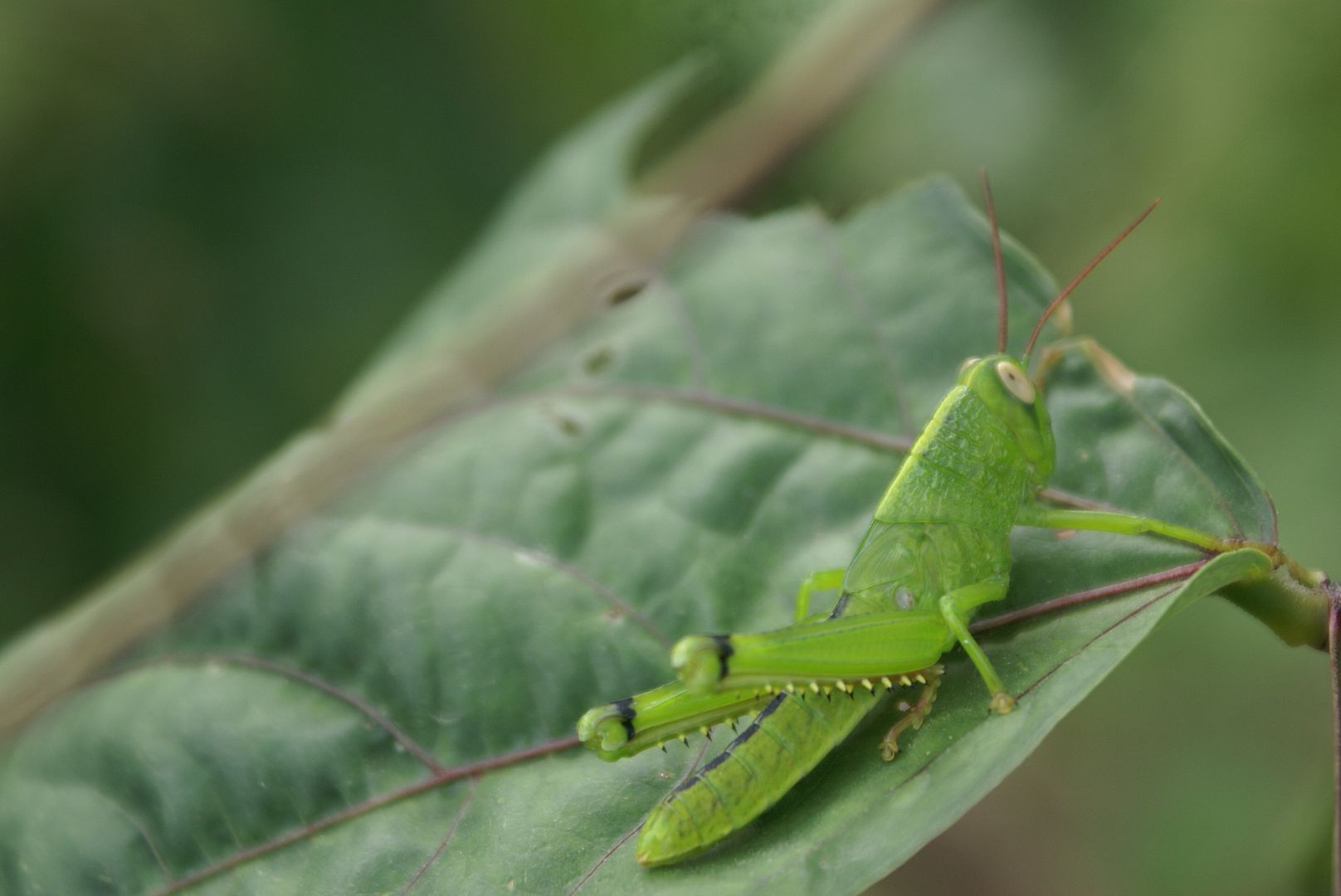 A locust or a grasshopper?
It was already starting to nibble on the leaves and it did not even hop when I came near it to take a photo. Hubby said that it's a locust and I also would like to believe that it is. It was really big, about almost two inches and it was fat! I remember too, it gobbled up all the leaves of my lemon tree.
The little boys were not afraid when they saw it, Baby Job even wanted to hold it. I'm glad it stayed there on the leaf when I clicked my cam. I guess it wanted to have his own photo… hehehe.
How about you? What do you think this is? A locust or a grasshopper?
Sharing this for the 230 Blog Photo Challenge.
---
7 Responses to "Locust or Grasshopper?"