I downloaded an app from the App Store called Paint Sparkle. I purposely did this to help my school boy in his drawing skills. Yes, he loves to draw a lot and so I want to enhance his skill/talent using the app.
My decision was right because after he plays his favorite game in the iPad, he would spend most of his time drawing and painting. The painting game has really made his mind working and his creative thinking juiced up. Here's one painting my son did with the app: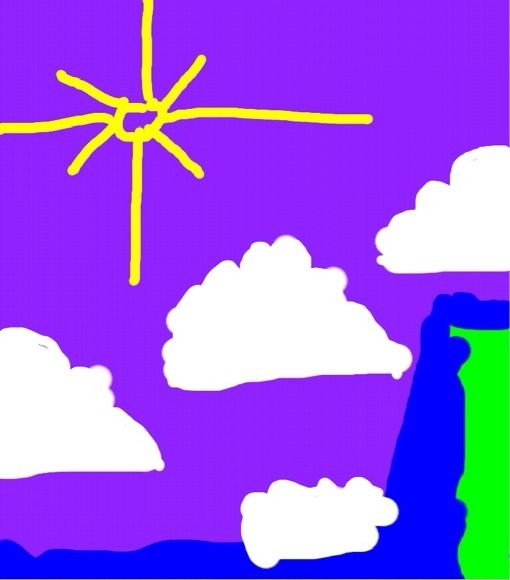 Can you figure out what my 5-year old son drew?
He said this is the side view of a waterfall and with the clarity of his painting/drawing, I think you can easily tell that this is a waterfall. I was really amazed at how he creatively used and explored the painting game.
I am glad that in a way, I have helped him discover his skill through the painting game/app. I honestly do not have the artistic talent and the when it comes to visual, I am very poor at that. I bet my son got this talent from his uncles who are engineers, hehehe.
I hope Kuya Bogs will be able to make good use of this talent in the future and that through this he will become successful when he grows up.
Sharing this for the 235 Blog Photo Challenge.
---
5 Responses to "Painting Game"